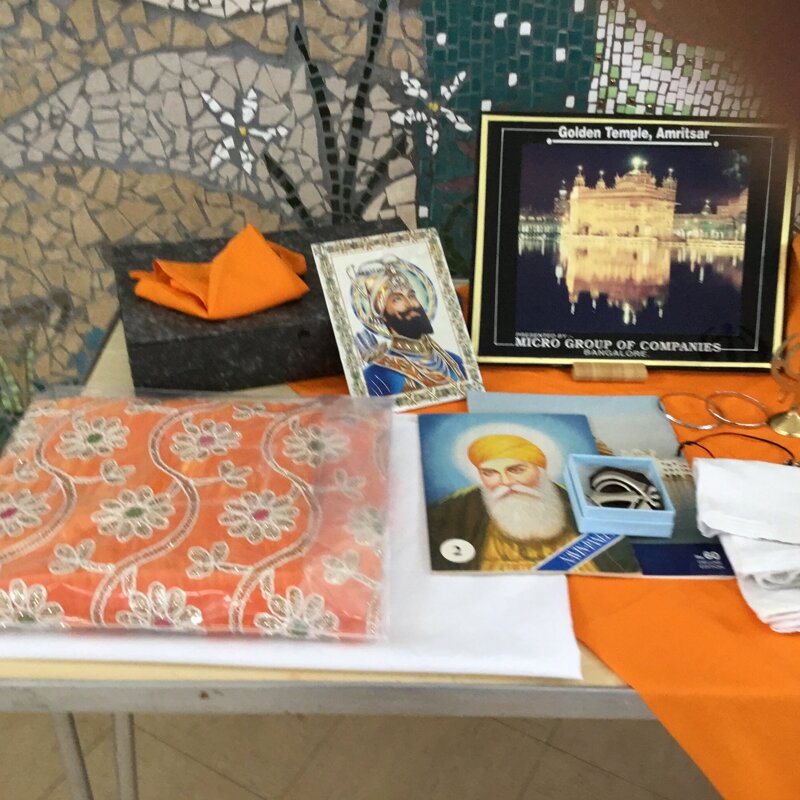 The whole school were invited to a special assembly this morning. As part of our other faiths week we are celebrating the religion of Sikhism.
Two wonderful sikh ladies visited our school to give us a brief description of Sikhism.
We learnt that there were 10 human forms of Gurus and the present guru is Guru Grath which means Holy Book.
We learnt that guru means teacher.
We learnt that God's home (temple) is a Gurudwara Sahib.
The children were intrigued by the Sikhism religion and asked many questions. The children will continue to delve into the religion of Sikhism in classes this week.
Waheguru ji ka Khalsa!
Waheguru ji ki Fateh!
(Thank you to Hardeep and Dr. Amrit)